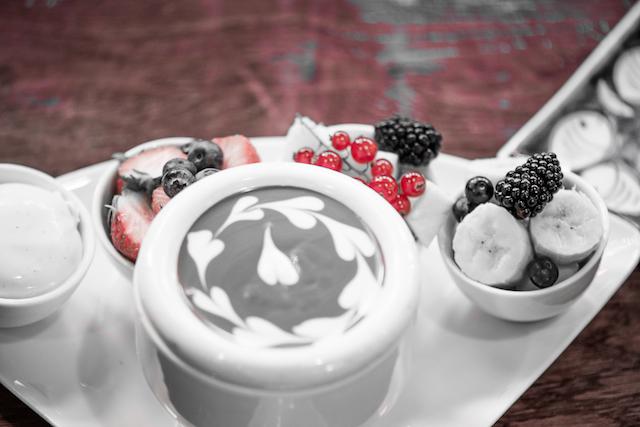 With Christmas just a hop, skip and reindeer away, the corporate party season is in full swing. Here, we reveal five mistakes to avoid when planning your corporate catering.
When it comes to a client lunch or a corporate Christmas party, there's a lot of pressure on the organiser to make sure people remember your event for all the right reasons. The good news is that all the rules you need to follow for your corporate Christmas parties are the same rules you should be following all year round with your corporate catering.
So whether you're organising a board meeting or a corporate Christmas shindig, here are the biggest mistakes to avoid:
1. You forgot to ask about dietary requirements
Australia has one of the highest allergy prevalence rates in the world. And food intolerance is even more common. Surveys indicate that up to 25% of the population believe they have some sort of food intolerance. So the chances are that one in four of your guests have some kind of allergy or intolerance. Ultimately, it's the individual's responsibility to know what they can and cannot eat, but there's nothing worse than turning up at an event or meeting only to be greeted by one soulless, bland menu item. The solution? Know your guests and their preferences before placing the catering order. And make sure your chosen caterer cannot only provide a menu to suit everything from lactose intolerance to vegan – but that every menu option is packed full of flavour!
2. The finger food is too big
Organising a stand-up corporate event? Don't make people balance plates of food or oversized canapés that can't possibly be considered finger food. Consider the types of food that work well for a stand-up event, or better yet, ask Your Private Chef to recommend a menu.
3. Your tight budget resulted in low quality food
There is nothing worse than hiring a corporate catering company and receiving food that you could have made yourself. In the business world, it's important to wow your guests and provide a range of delicacies that are sure to have their taste buds quivering with delight. Remember, you shouldn't compromise on quality just because you're on a tight budget or short deadline. Need proof? Check out the corporate platters we offer at Your Private Chef.
4. Your guests leave hungry
Never ever let your guests leave with their stomachs still rumbling. Work with your caterer on a menu that will more than satisfy your guests. Corporate platters are an incredibly cost-effective way to feed the masses while providing gourmet delicacies to suit every taste.
5. You think sandwiches are boring
Trust us – corporate sandwiches have come a long way since the days of limp white bread and a wilted salad. Today you can enjoy a range of fresh, flavoursome and mouthwatering salads like you never imagined.
Working with Your Private Chef can save you lots of stress when it comes to your next corporate function – however big or small it might be. Whether it's a corporate Christmas party, seminar or breakfast meeting, our range of fresh, delicious menus has got your covered.