How a private chef can save you time and money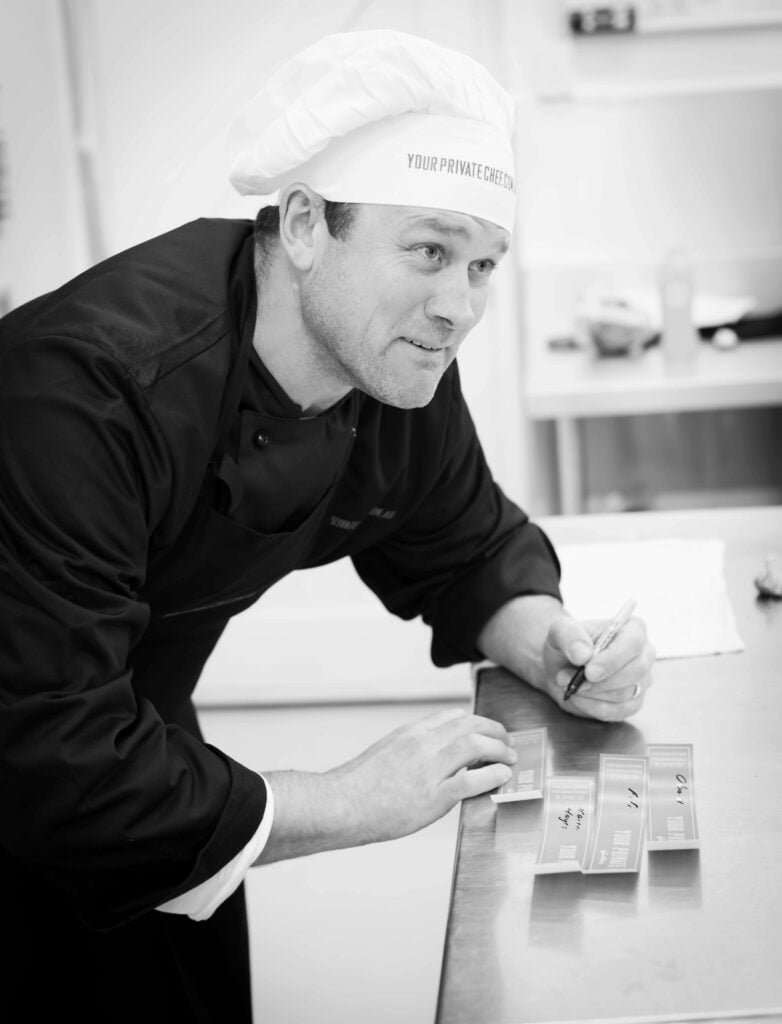 Work is crazy, you haven't had time to do the shopping, and quite frankly the thought of preparing a healthy meal for you and the family makes every part of your body ache.
But what if you could open the fridge to find a variety of nutritious, delicious meals created by Your Private Chef Executive Chef David Kolembus and the team? Suddenly, the toughest part of your evening is deciding which meal to heat up and serve to your family.
Most people think that hiring a private chef is a luxury reserved only for the wealthy and celebrities. They couldn't be more wrong. From the US to Europe and now right here in Australia, the personal chef movement is booming. In fact, it started taking off when people were tightening their purse strings. Why? Because personal chefs provide huge savings compared to takeaway and eating out – not to mention the health benefits and convenience factor.
So as the movement hits Australia, it's time to think beyond the takeaway menu and discover the benefits of having gourmet food prepared especially for you.
Save money
One of the biggest advantages of a private chef is that they can save you money while still making food enjoyable. Your chef will create a menu especially for you, to meet your dietary needs and personal preferences. The food is delivered weekly so you always have a gourmet meal ready to go – no more expensive takeaways when you realise the pantry is empty. Your private chef will do the shopping for all the meals. This means you can be sure the menu is full of beautiful seasonal produce, giving you better value for money.
Eat healthier with a Private Chef
How many carbs am I allowed? What's the ratio of veg to meat? Is this organic? With so many health 'rules' to remember, it is a constant challenge to cook a meal that gives you the nutrients you need while still tasting great. That's where a personal chef comes in. They can create healthy personalised home cooked meals that satisfy what your body needs and your tastebuds want. They are also specialists in creating meals for different dietary needs, allergies and intolerances. Plus a good private chef will ensure you are getting lots of variety in your diet. And the best thing is, you will always know exactly what's going into each meal – no more guessing what's in ready-meals, takeaways and restaurant food.
Gain time with a personal chef
Consider this: you're travelling home from a long day at work, thinking about what to have for dinner, only to realise you haven't had time to go to the shops. You could probably make something from what's in the pantry but it would take too much time and effort. So it's decision time: scrambled eggs on toast or a takeaway? Actually, there is another option. With a private chef, all the hard work is done for you. They plan your menus, shop for groceries, prepare and serve your food, saving you up to 12 hours a week. The truth is that a lot of us are far too busy to cook, but with a private chef you can relax knowing your dinner is ready and your time can be spent how you want.
Be a better host with a dinner party chef
It's your dinner party and you're mid conversation with a guest when you realise you need to run to the kitchen to prepare the next course. As you excuse yourself (again), you think about how much easier it would be if you had someone to do all the cooking for you. Good news! Your private chef is also a dinner party chef. They can provide affordable gourmet catering for an intimate dinner party, birthday party or special occasion, relieving you from the stress of the kitchen so you can spend quality time with your guests. Oh and did we mention they do all the cleaning up too?
So think beyond the takeaway menu and consider the savings, health benefits and convenience of life with a personal chef. Book David Kolembus, Melbourne's favorite personal chef and dinner party chef.