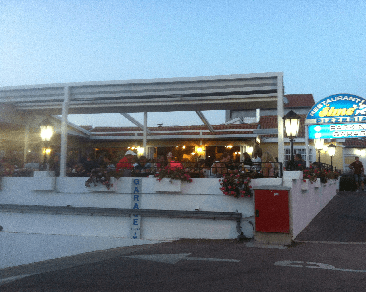 The Croatians like to grill and they're good at it. In fact, if Pizzeria šime is anything to go by, they can give Australians a run for their money. There, we've said it. A stone's throw from the historic town of Zadar in the beachside suburb of Borik, this local family restaurant was the perfect place to get a (big) taste of Croatia with a side of people watching.
What we ate – Heaps of grilled vegetables – grilled everything actually! Outdoor grilling and bread making is the speciality in Croatia. Our plates were filled with mushrooms, tomatoes, blitve (silverbeet potato and garlic dish), duvedj rice,beautifulseafood pizza, fish of the day and grilled baby octopus. We never had enough room for dessert but we knowpancakes with walnuts and sugar are the speciality.Definitely next time…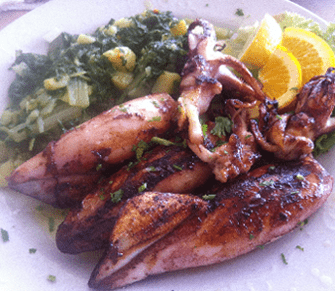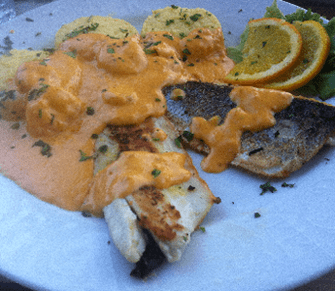 What we drank: Dingac, the house red served perfectly chilled. And when in Dalmatia it's custom to add a little mineral water to create bevanda. Ozujsko beer and Jana water from the beautiful local springs helped us stay hydrated. There are no lattes in this part of the world, but we quickly learned to lovea long black.
Best bits: The atmosphere, with a constant flow of people. But then there's the warm grilled bread, the pecante (chilli) olive oil, the mushrooms, and the Vegetasalt spices (served on everything!).
Worse bits: The vegie pizza was not as good as it could have been, lacking flavour and, dare I say, ingredients.There's also no chilli (except the oil) but that's goes for Croatia in general.
Good for: Lunch and dinner with the whole family. And we mean everyone – we saw one groupcome in with 16 children!
Don't leave without: Having a nightcap of the famous Croatian rakija brandy. If you find yourself in the area (well, you might…) be sure to visit šat MatijeGupca 15, Zadar 23000, Croatia.